The 23rd Edition of South India's Largest Garment Fair
Every industry needs a strong bonding between its stakeholders, and for this a vibrant platform is required to create and maintain the bonding at all the times and levels.
Chennai Apparel Association (CAA) feels proud to be the creators of such a bonding between suppliers and retailers since 2006. The organising committees of CAA for the last 15 years, along with ever growing member strength, (500+ on date) has been breaking all records in terms of  participants, retailer foot falls, and business volumes in its B2B expos. The trend will continue in the upcoming 23rd edition and beyond.
Once things normalise post pandemic restrictions, CAA plans to spread its wings and create pan India platforms for its members and followed up by international expos.
CAA committee is also in sync with the MSME unit of government and planning to support the members and participants at the expo to avail facilities and benefits provided by MSME sector for the growth of apparel industry. 
As a strong association, CSR (Corporate Social Responsibilities) activity had been of prime importance in the past and more so in the future as well and whenever needed and viable.
As we members come together for business related platforms, we are also passionate for joining ourselves in sportz activities and foreign tours, there by re-energise and bounce back with more vigour and enthusiasm.
Chennai Apparel Association is happy to announce the 23rd edition of Largest Garment Fair of India slated to be held from 15th to 17th of August 2020, at the Chennai Trade Centre, Nandambakkam, Chennai.
The entire layout will spread across 92,000 sq.ft, accommodating 180 stalls with more than 300 brands at display that would cater exclusively for men, women and kids wear attracting retailers from Tamil Nadu, Pondicherry, Andra Pradesh, Telangana, Kerala, Karnataka and many other states.
Please download the invitation that contains the  details of the stall sizes and their respective participation charges. Members who are interested in participating in the fair are requested to carefully fill the application form, after going through the guidelines mentioned . For any further queries and clarifications, please contact CAA Office.
Don't Relax! Check out the application form and other forms enclosed and send your confirmation to the concerned person mentioned in the respective forms.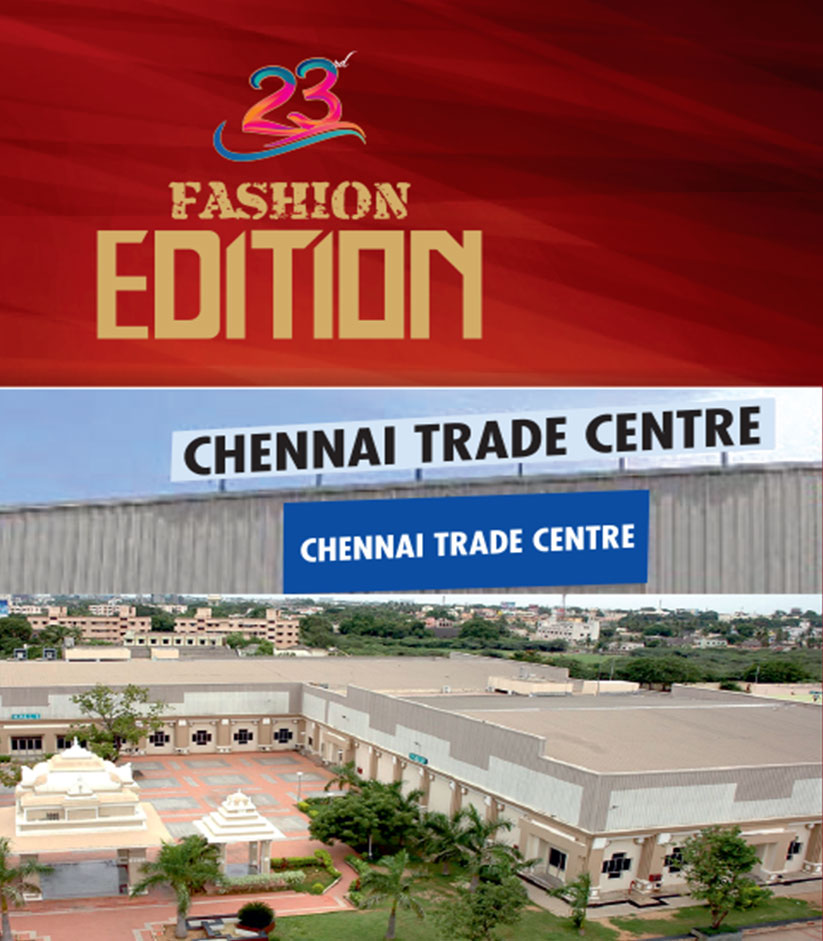 Chennai Apparel Association (CAA) is once again coming up with the BIGGEST Garment Fair of South India covering a whopping 92,000 sq.ft. with 180 stalls and 300+ Brands.